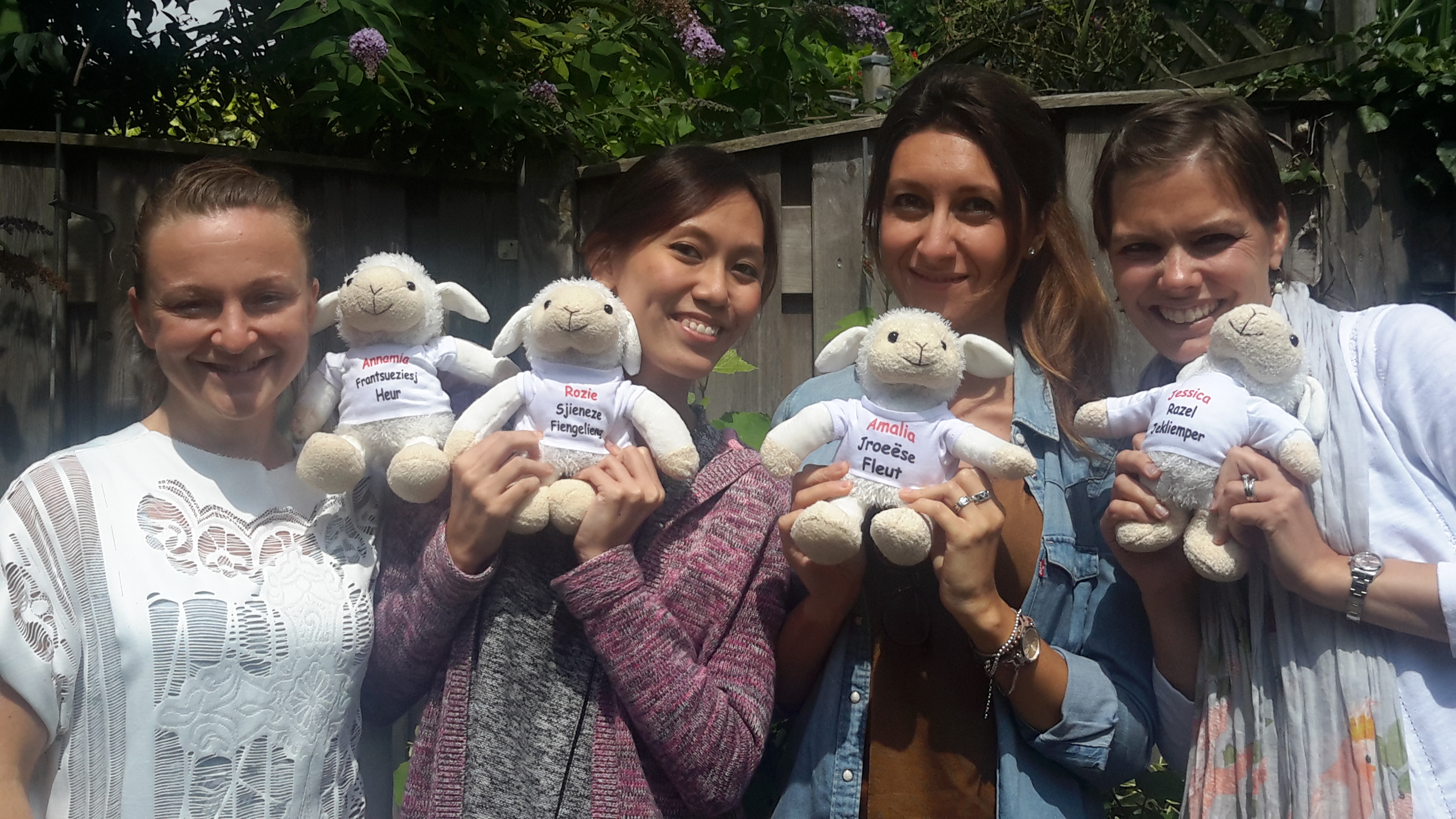 July 2017 on La Hacienda grounds : Annamia, Rozie, Amalia and Jessica - The Four Beauties - holding their cuddly snuggly lucky lambs.....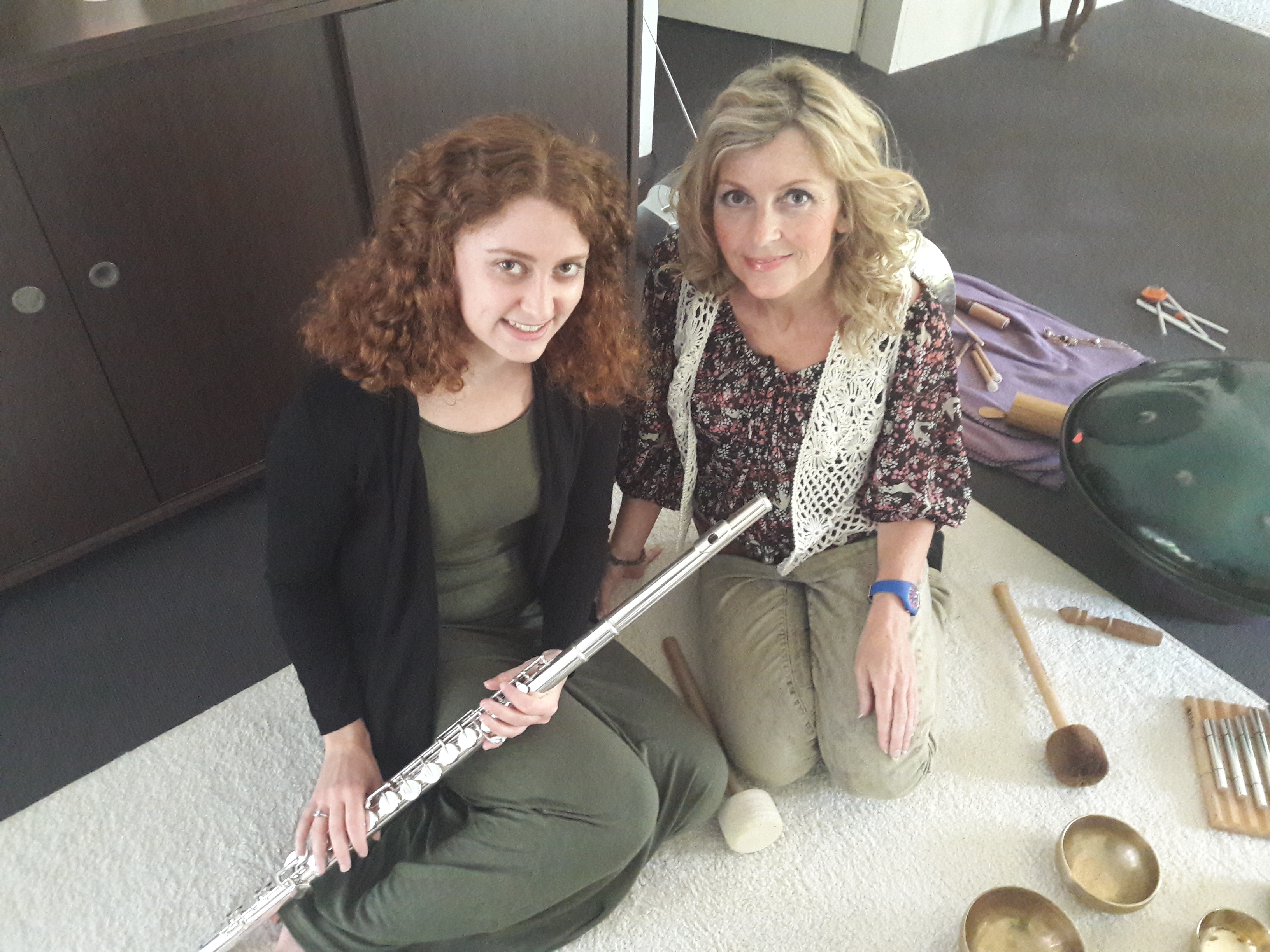 June 2017 on Kerkrade grounds : Vera (L) and Juliëtte (R), performers and co-writers of "Journey of the Soul", enjoying a first rehearsal's herbal tea break, chaperoned by their alto flute and Oriental soundscape .....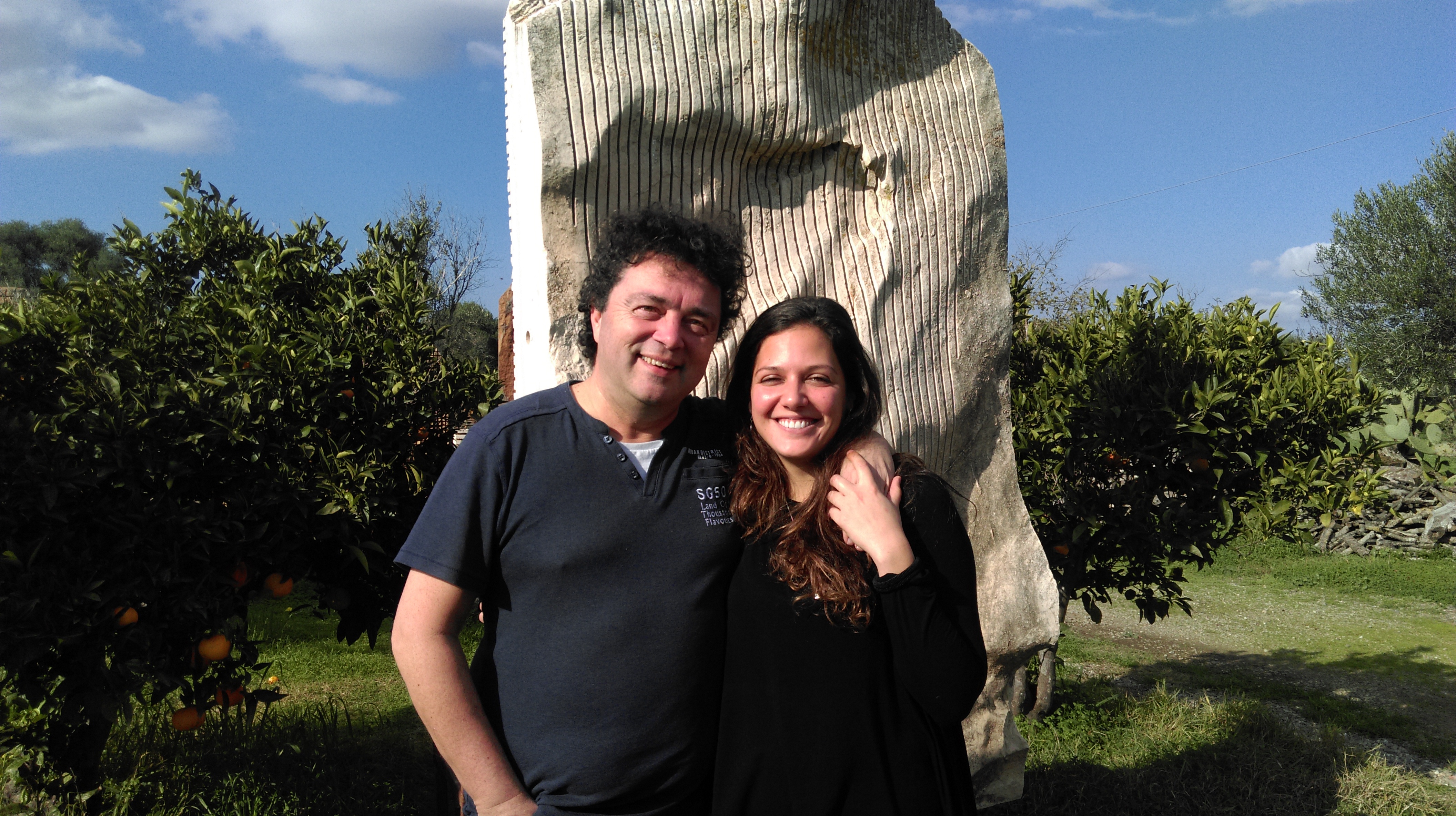 December 2016 on San Sperate grounds : enjoying the delightful company of Maria Sciola, just a few hours before her sound stones soloist performance in "La Memoria Delle Pietre".....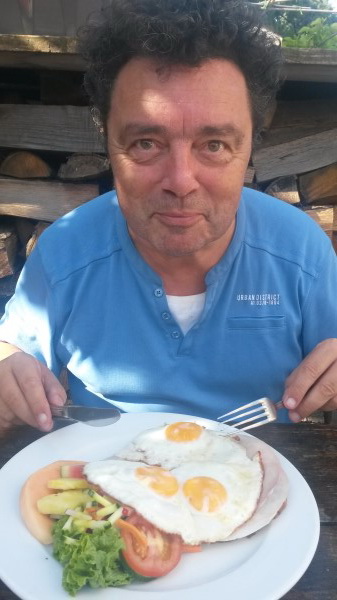 August 2016 on Vijlen grounds : tucking in a sandwich-uitsmijter Grandmother's Kitchen Style, having a bouncer-uitsmijter Chihuahua at the front gate, while enjoying an encore-uitsmijter by the Steirische Harmonika player. Chucker-Out !!!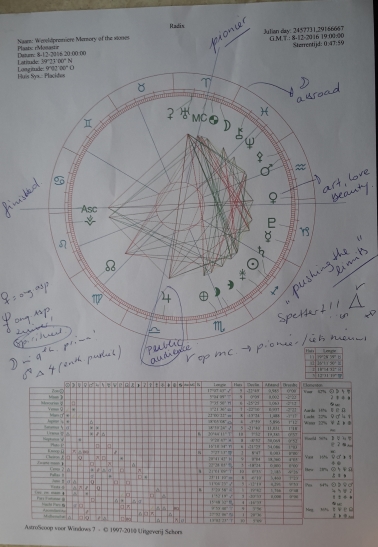 8 december 2016, 8 pm CET, Cagliari (Sardinia) : world premiere performance of "La Memoria delle Pietre". Its appetizing event horoscope was calculated by astrologist Marie-Jeanne van Deuren, writer of the corresponding poem.....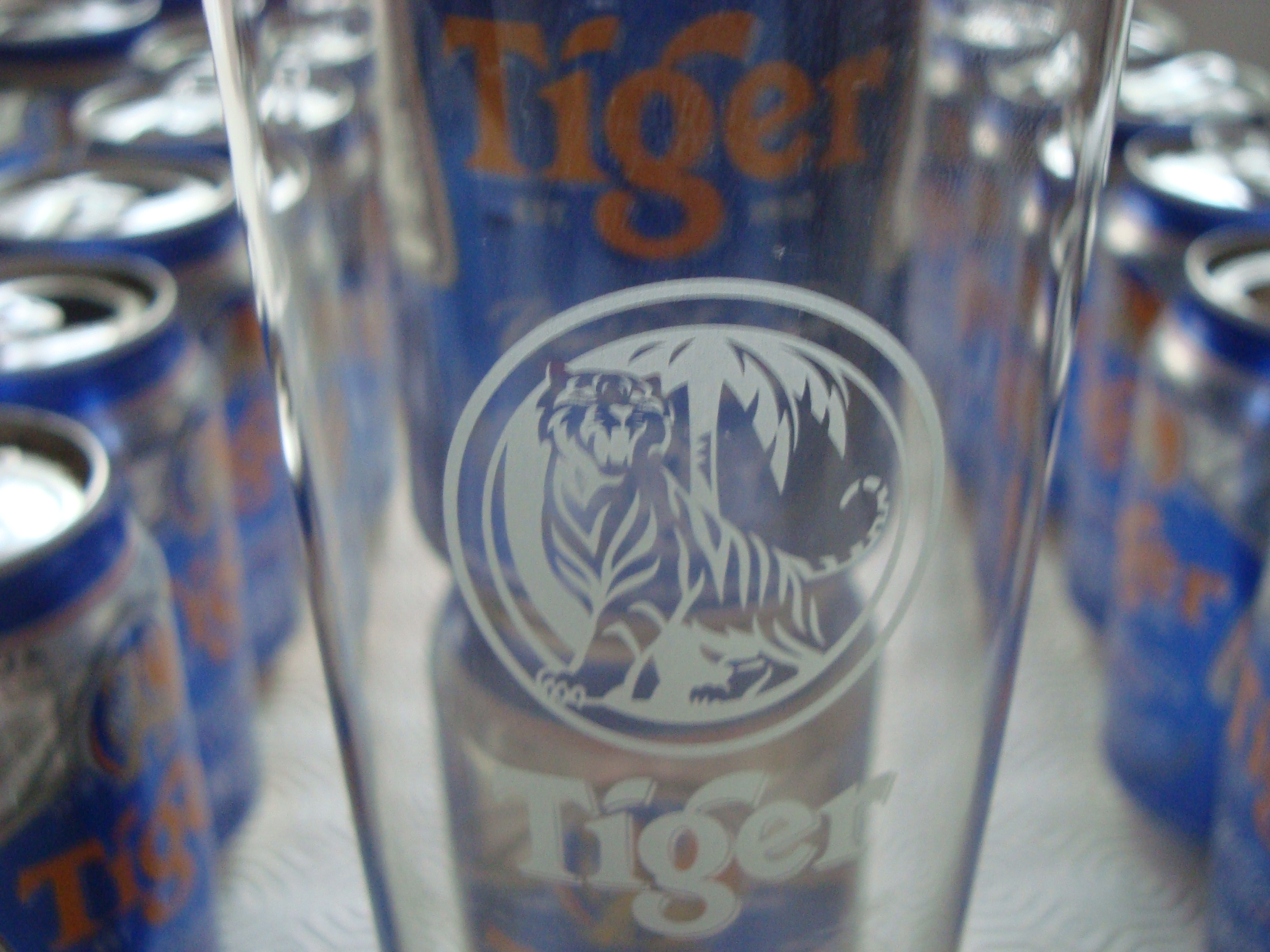 Tigertime Dilation : the amount of Tiger Beer that one could enjoy during 100 years on earth, would only take 15 years to swallow in a light speed space ship. That's 6,666666 times quicker. Quirky !!!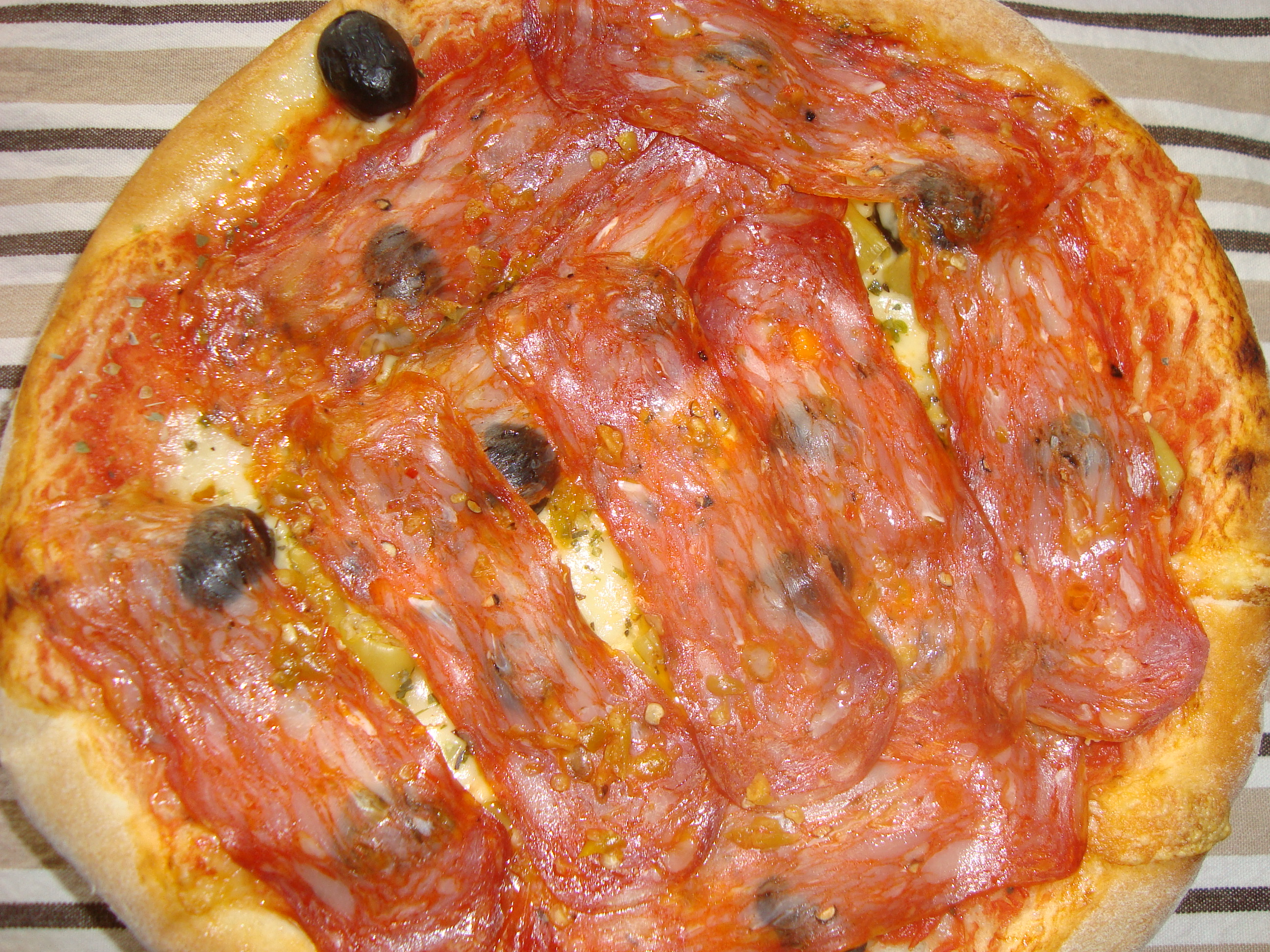 "Pizza RamyRossy" : tomato, mozzarella, black olives, marjoram (oregano), peppers & spicy sausage. Yums !!!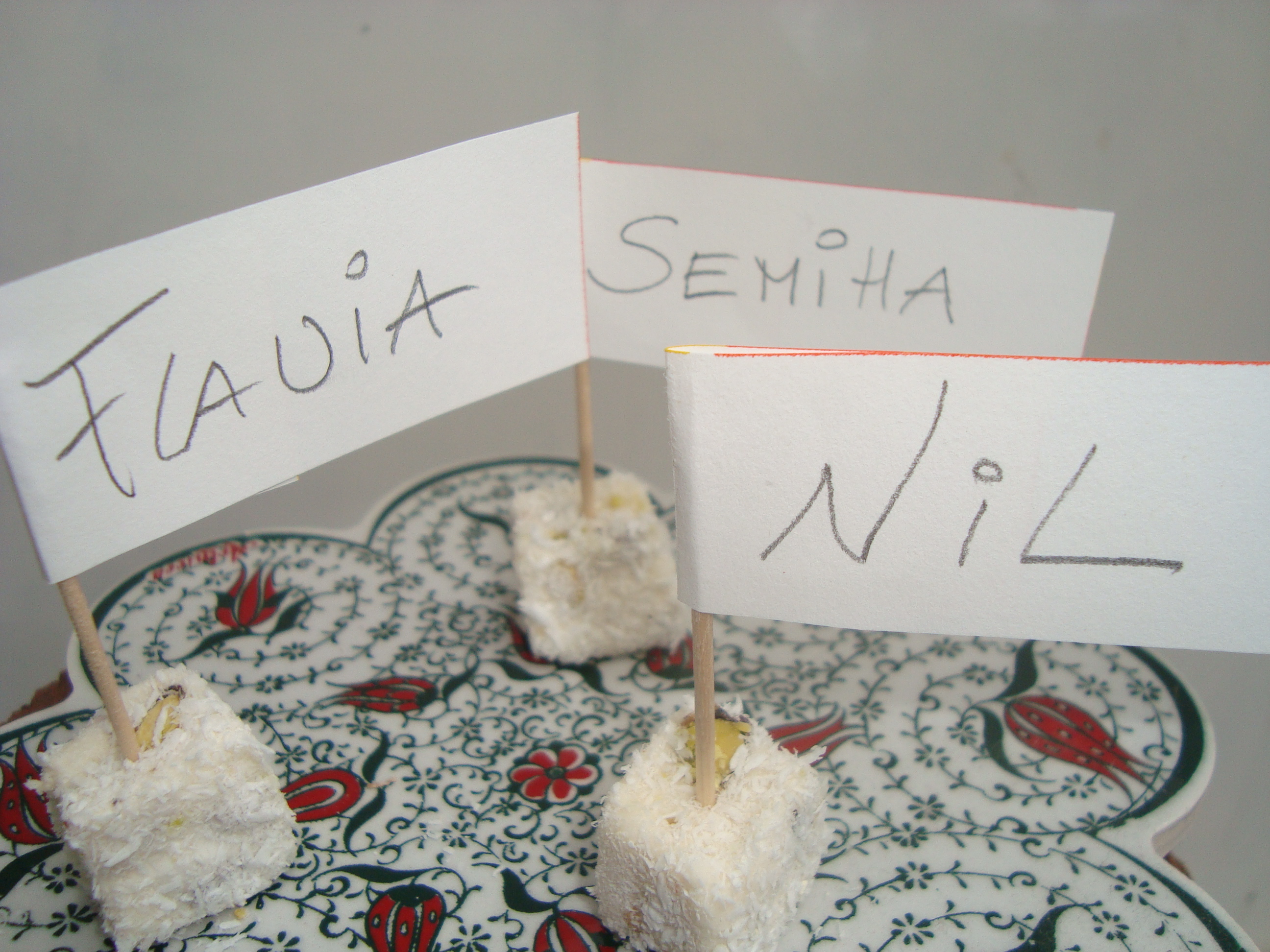 Nil, Flavia and Semiha, Turkish delights of "Keyif".....