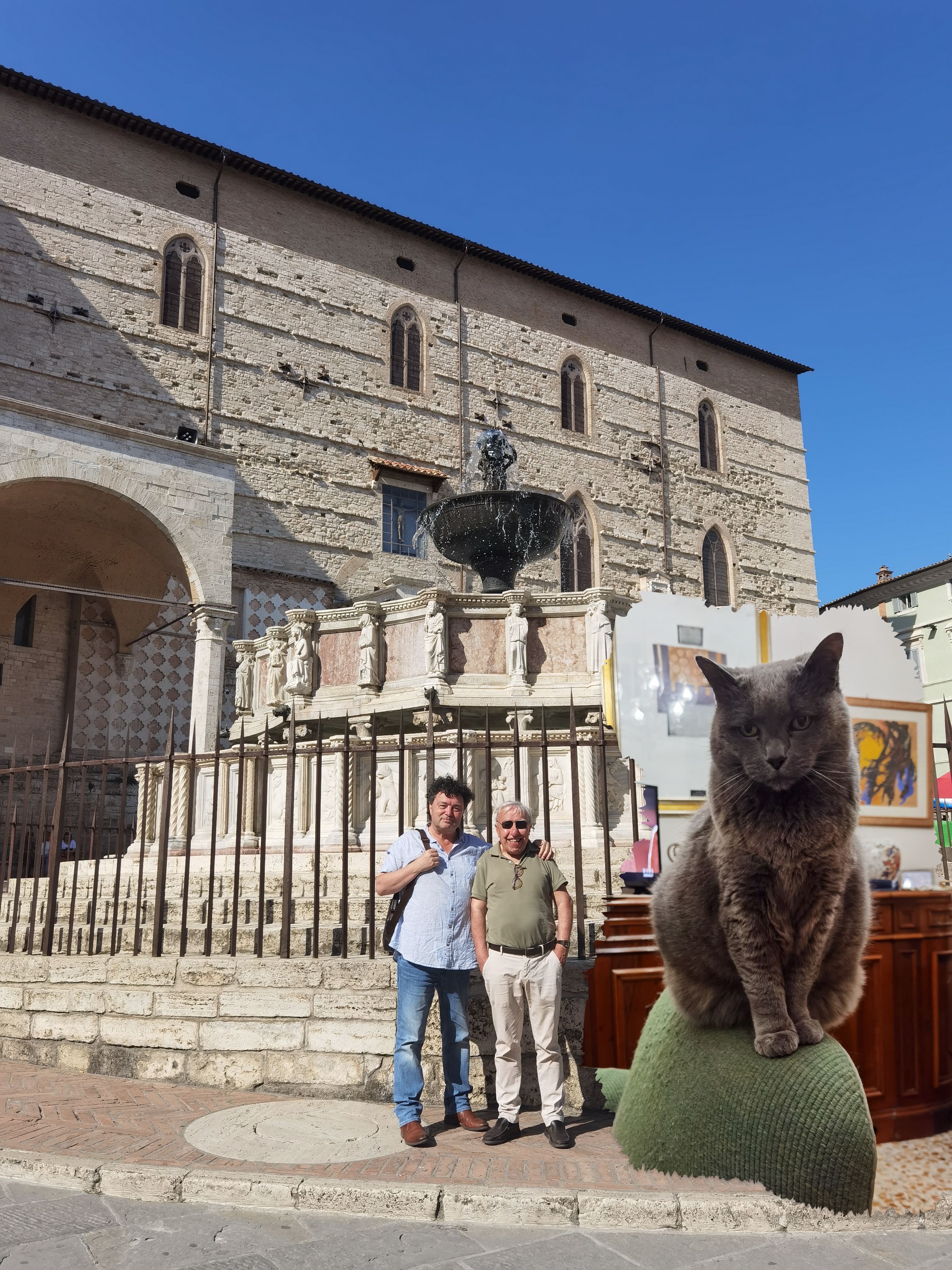 May 2023 on Perugia/Corciano grounds : savoring a sunny day-off with my new friends Antonio & MicciMuccia.....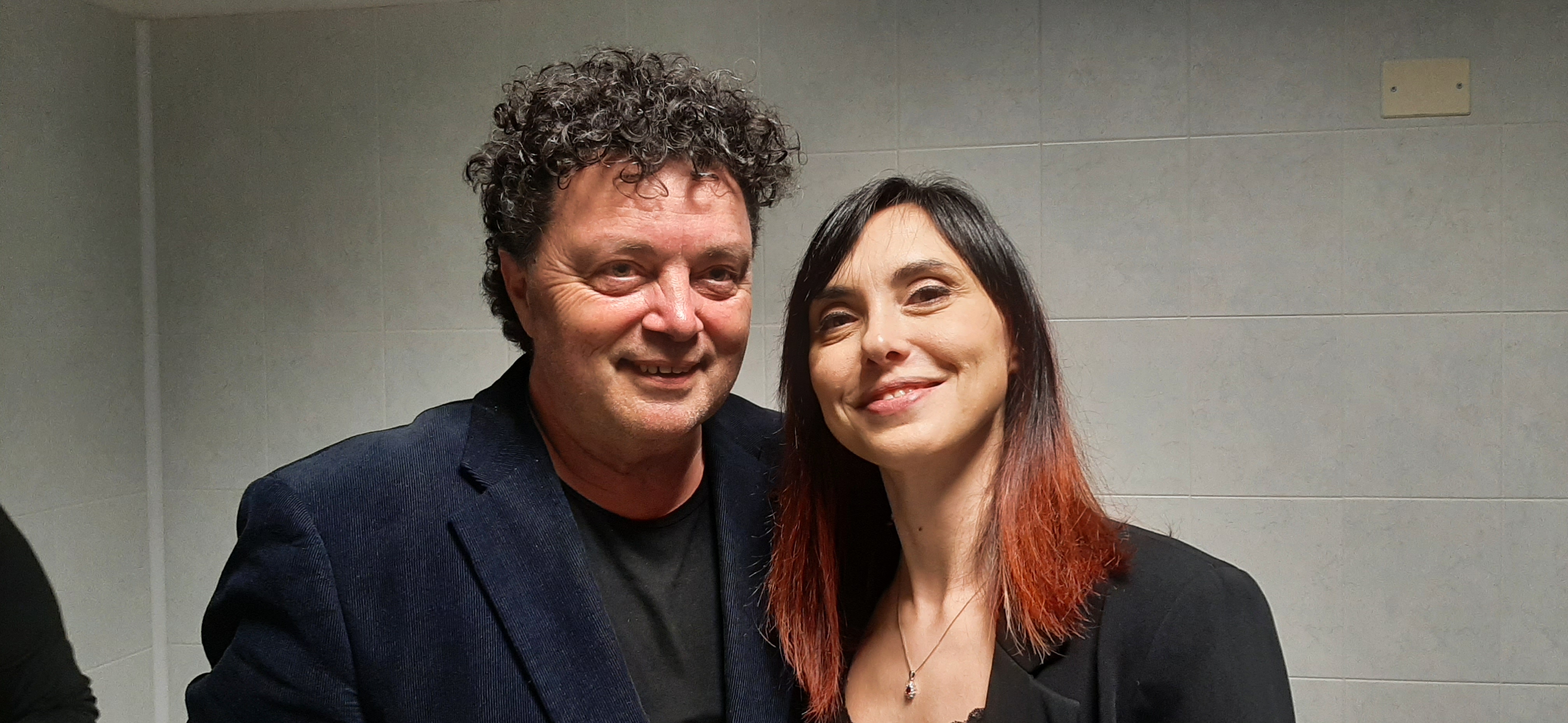 May 2023 on Montirone grounds : enjoying the magical company of Alice "Aphrolice", our very own "Aphrodite", Goddess of Beauty, Love and Music.....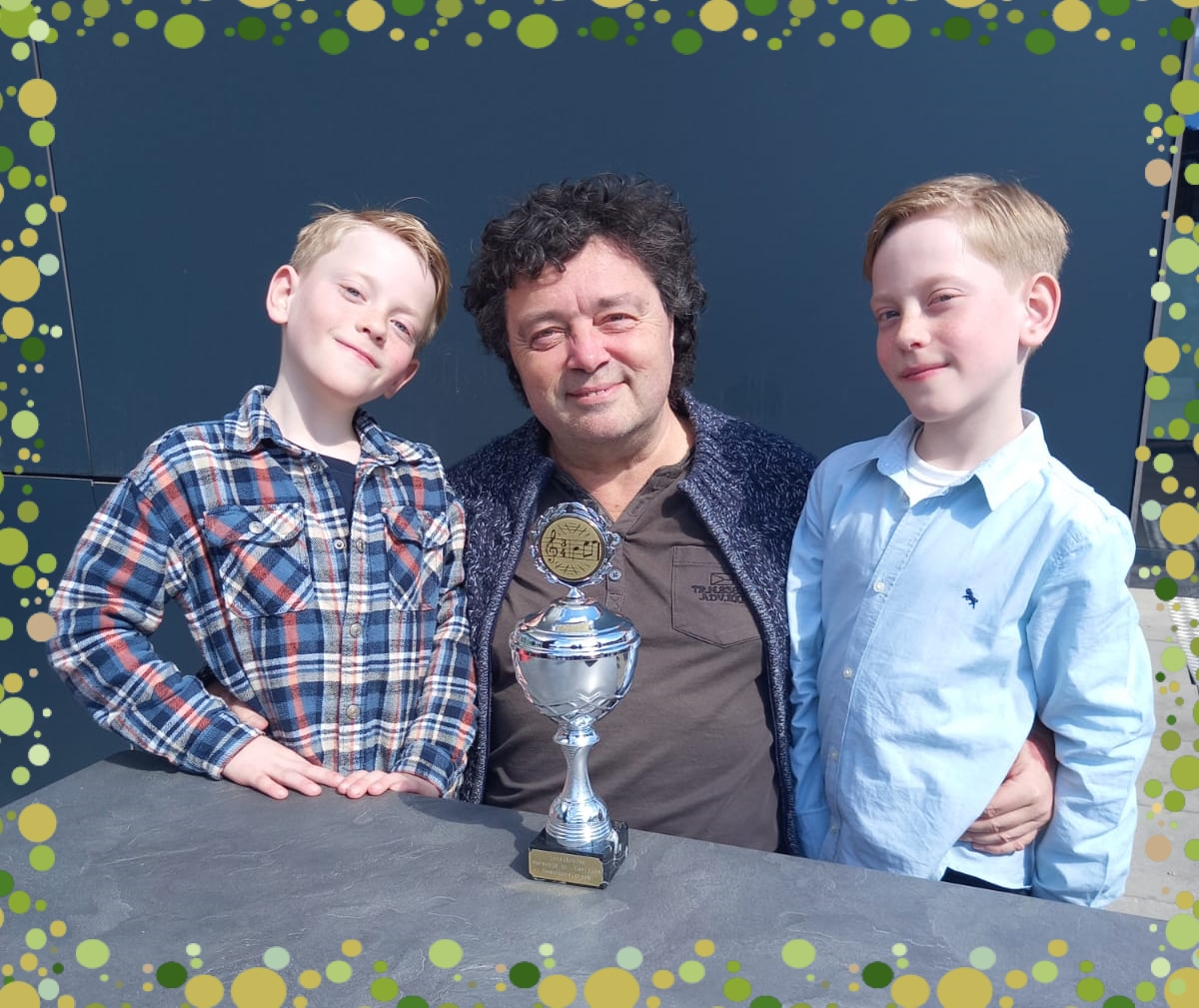 3 april 2022 on Eygelshoven grounds : trombone maestro Job (L), trumpet maestro Daan (R) & Opa Me celebrating their world premiere performance of "Inspectors Jodget & Dadget" and their prize-winning Caecilia Recital Cup. CHEERS TO THESE 8-YEAR-YOUNG TUNEWIZARD TWINS!!!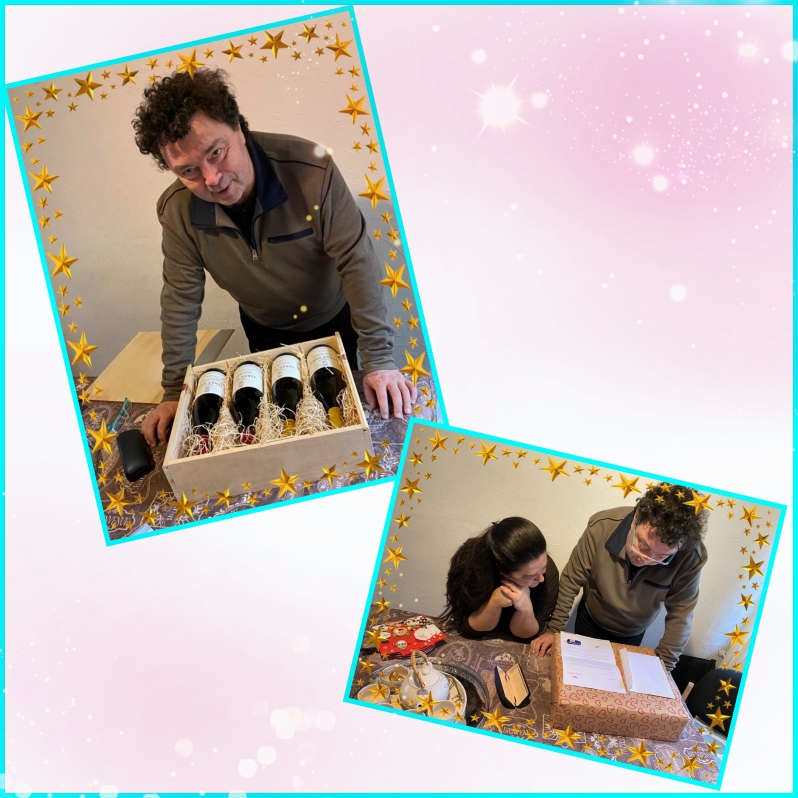 31 december 2020 on La Hacienda grounds : Carla & Opa Me proudly receiving heartwarming Knighthood congratulations from Royal Symphonic Winds Orpheus Tilburg.....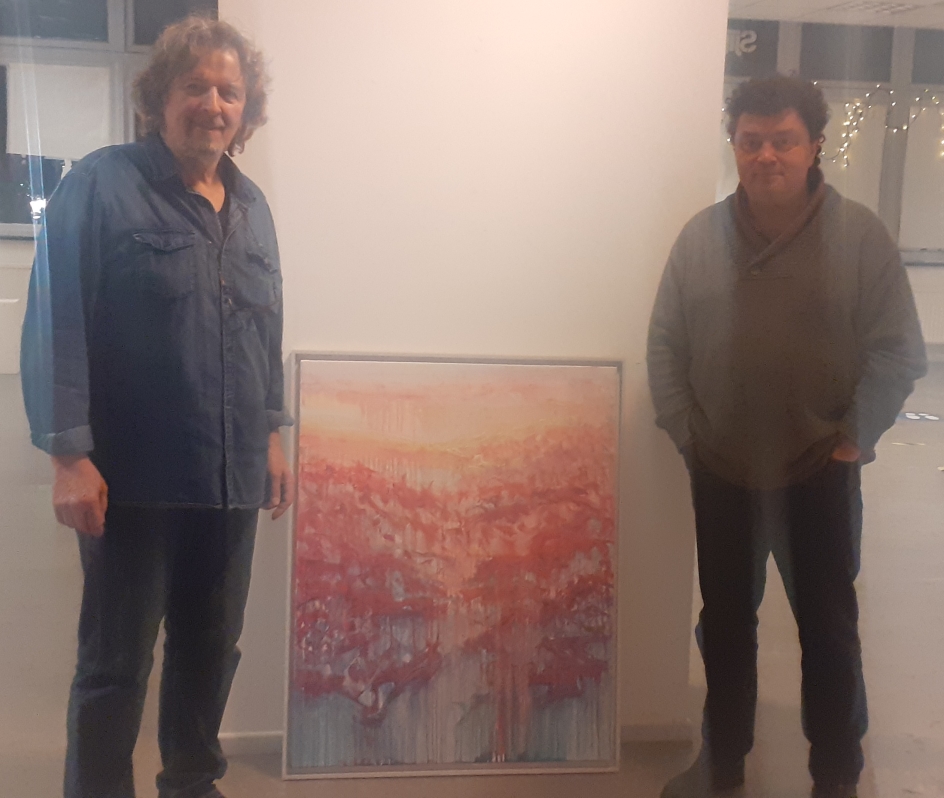 December 2020 on POST- Kerkrade grounds : Slavko & Opa Me proudly flanking Slavko's painting "pejzažsa dračama i cvrčcima" ("landscape with thorn bush and cicadas").....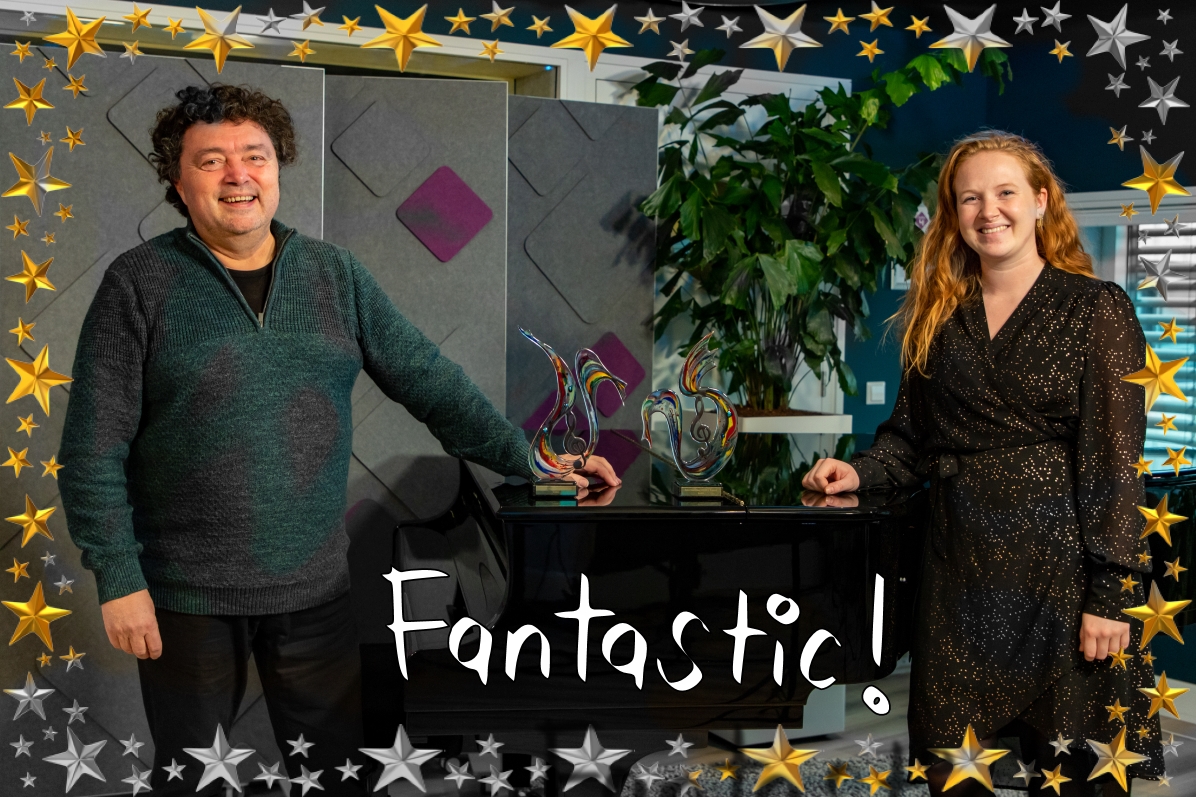 27 november 2020 on Mediapark Hilversum grounds : NPO Radio 4 editor/director Jana & Opa Me contemplating the beauty of Groéselt.....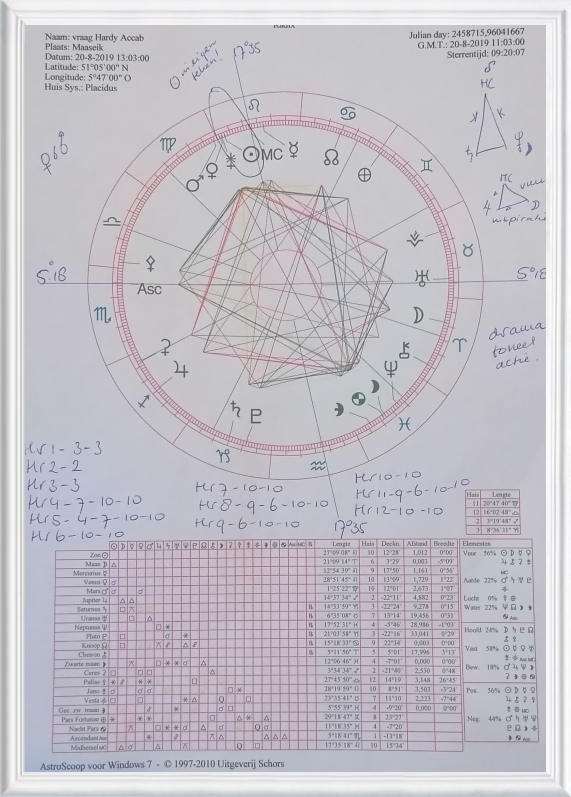 20 august 2019, 1 pm CET, Maaseik (Belgium) : staging brainstorm for the intended 2020 world premiere performances of "Su Ballu 'e s'Arza" and "S'Accabadora" in Luras (Sardinia). Its tasty event horoscope was calculated by astrologist Marie-Jeanne. COVID-19 crushed the dream.....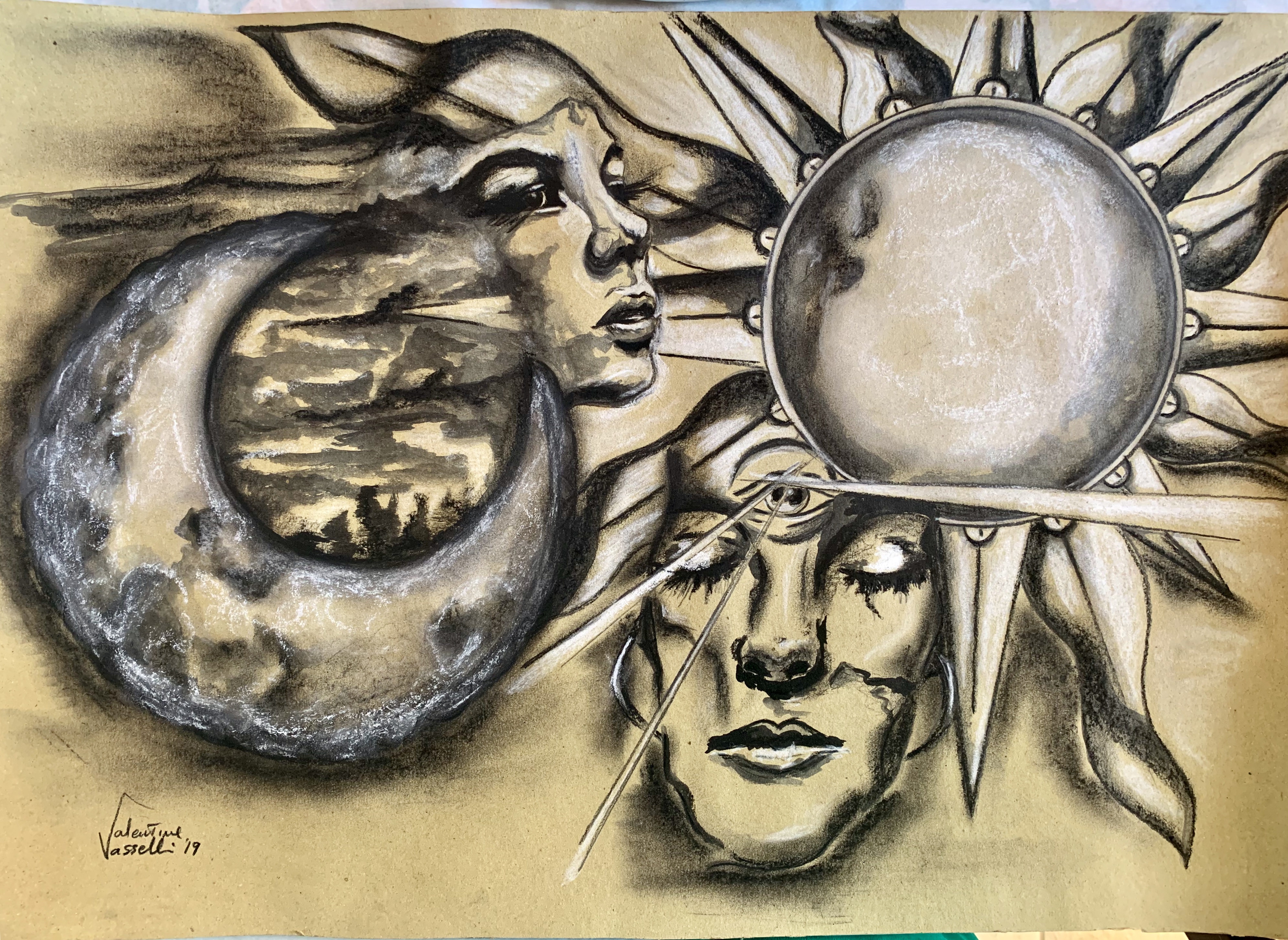 Andalucía - Daughter of the Sun and the Moon - mentalized by a singing "third eyed" gipsy girl and confided to canvas by Valentina.....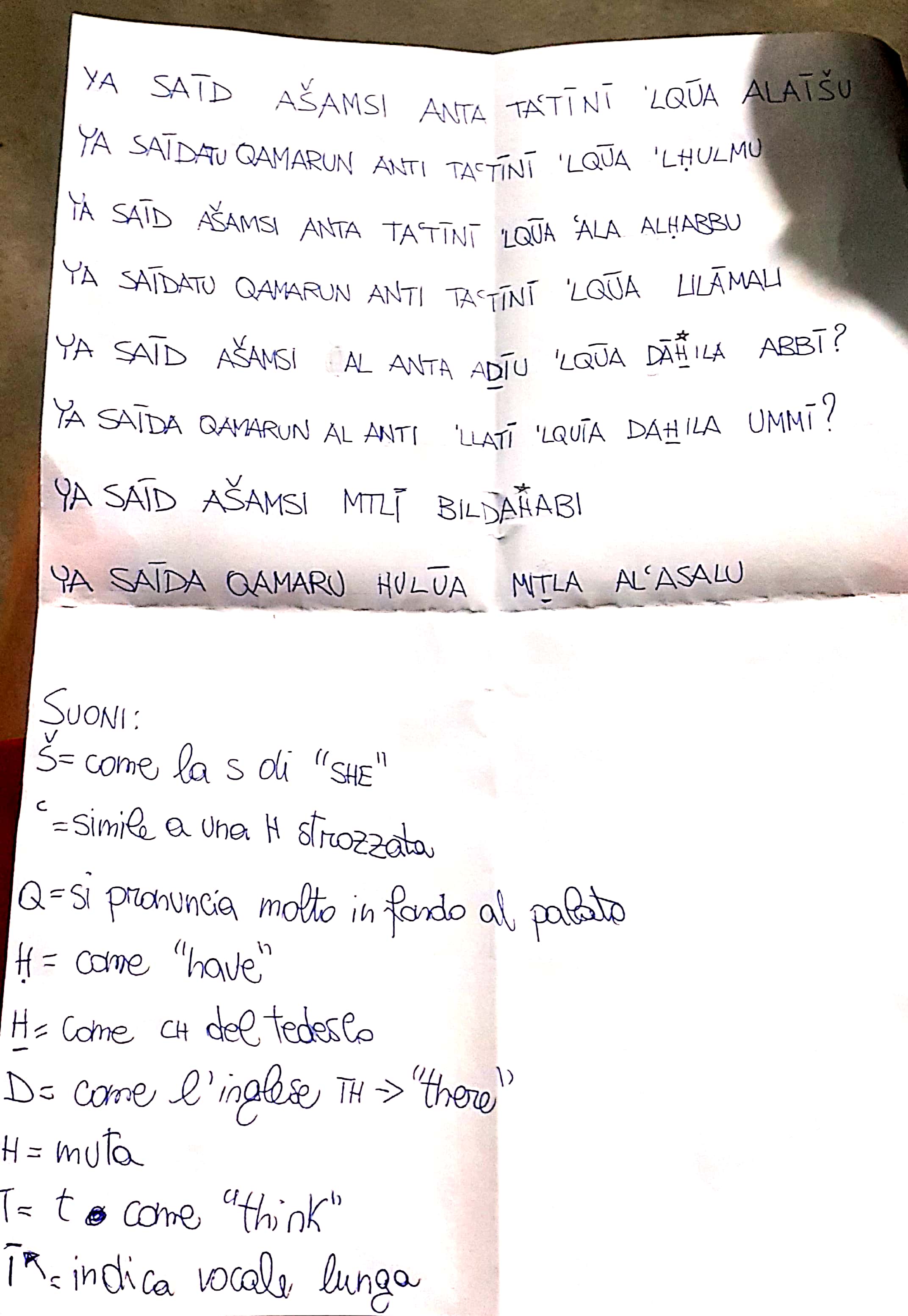 "Andalucía y Joaquín" ad libitum female voice lyrics in phonetic Arabic writing by Elisa.....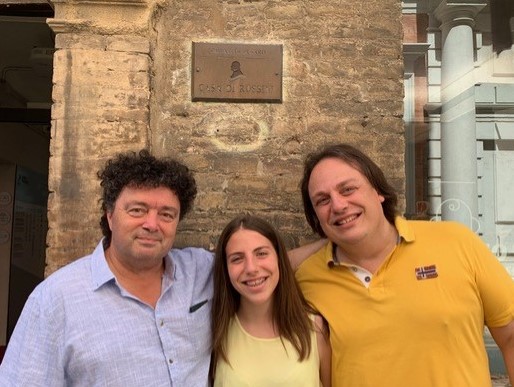 June 2019 on Pesaro grounds : Alice, Mirco & Opa Me in front of Gioacchino Rossini's birthplace. The boy genious lives forever.....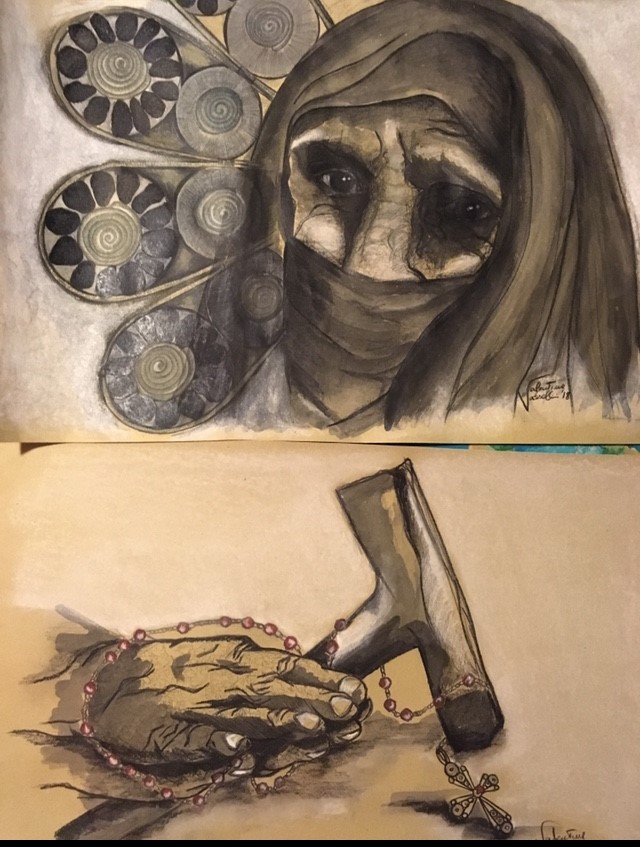 S'Accabadora - Colei Che Finisce - She Who Terminates - Midwife - Prostitute - Mercy Killer : Sardinia's hidden ritual confided to canvas by Valentina.....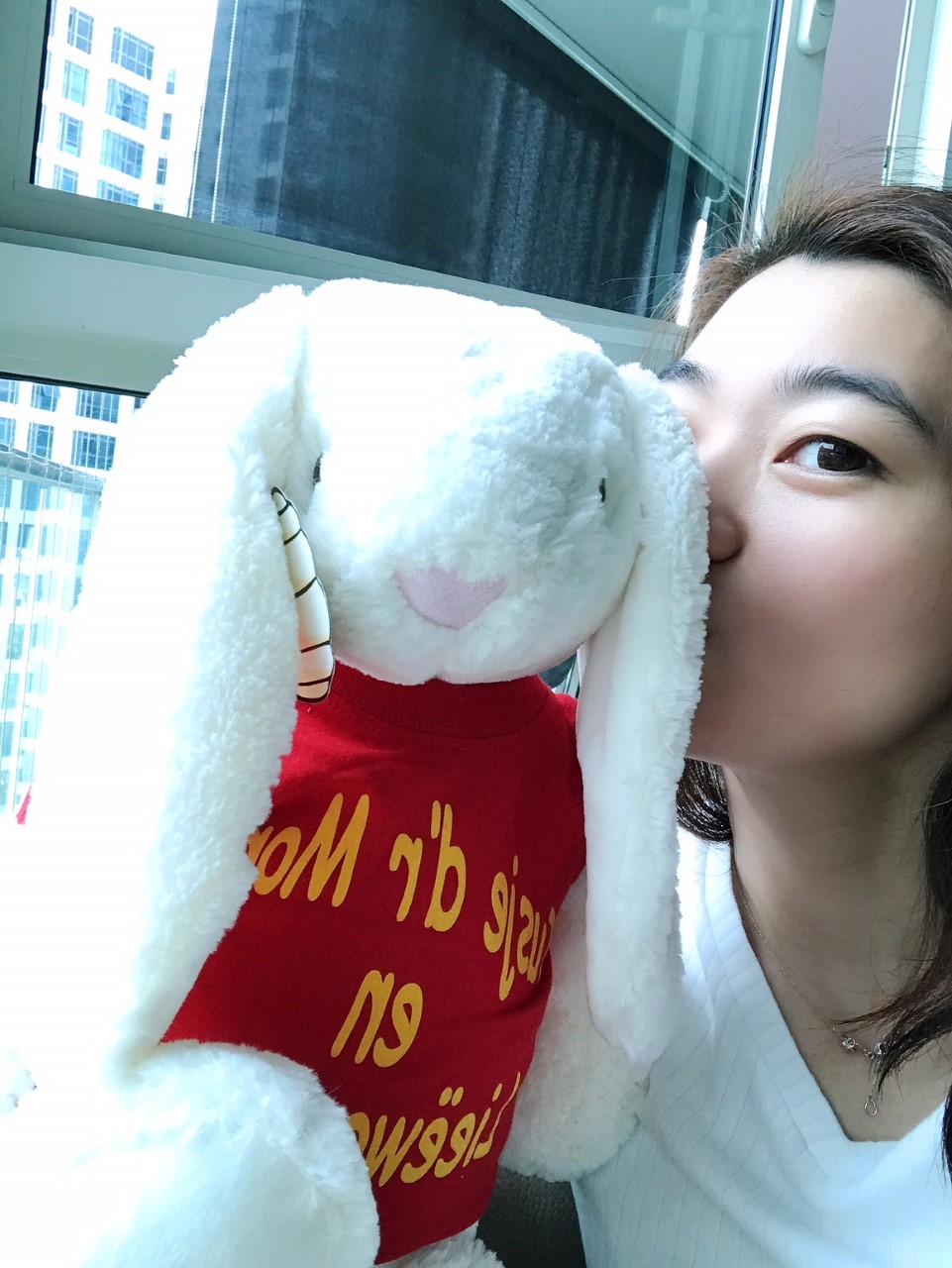 March 2019 on Singapore grounds : Princess Chang - my Tiger Lily - kissing her cuddly snuggly birthday bunny. Tusje d'r Mond en Lieëwe Sjtad. Between the Moon and Lion City.....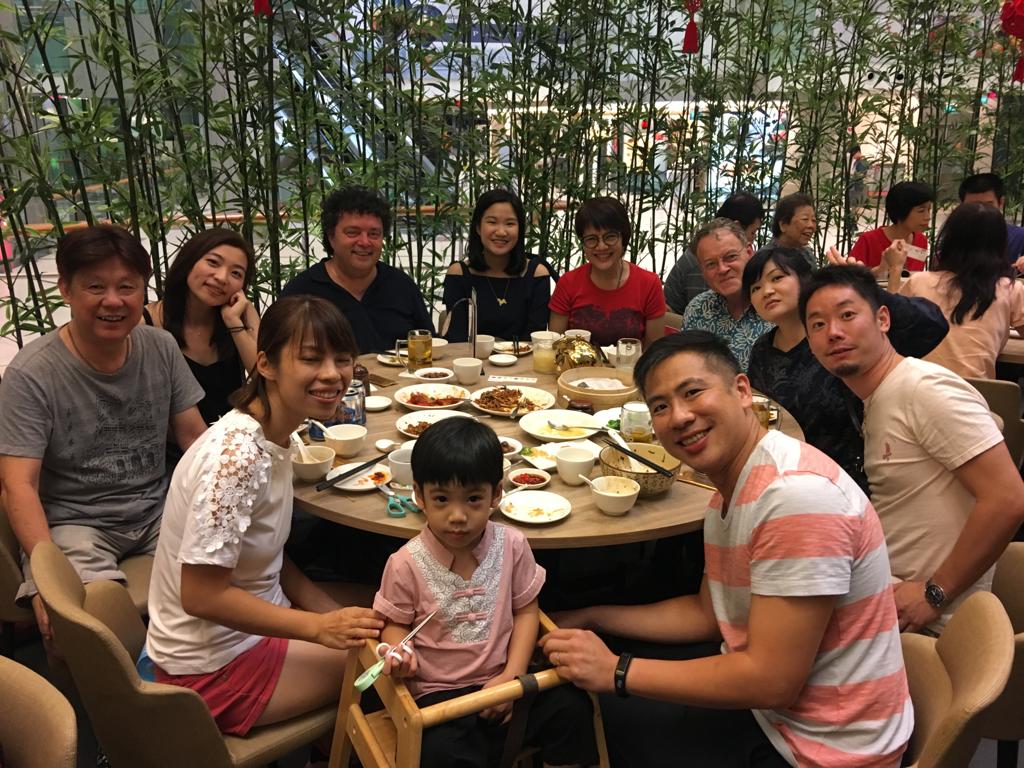 February 2019 on Singapore grounds : enjoying our farewell dinner at Changi Airport.....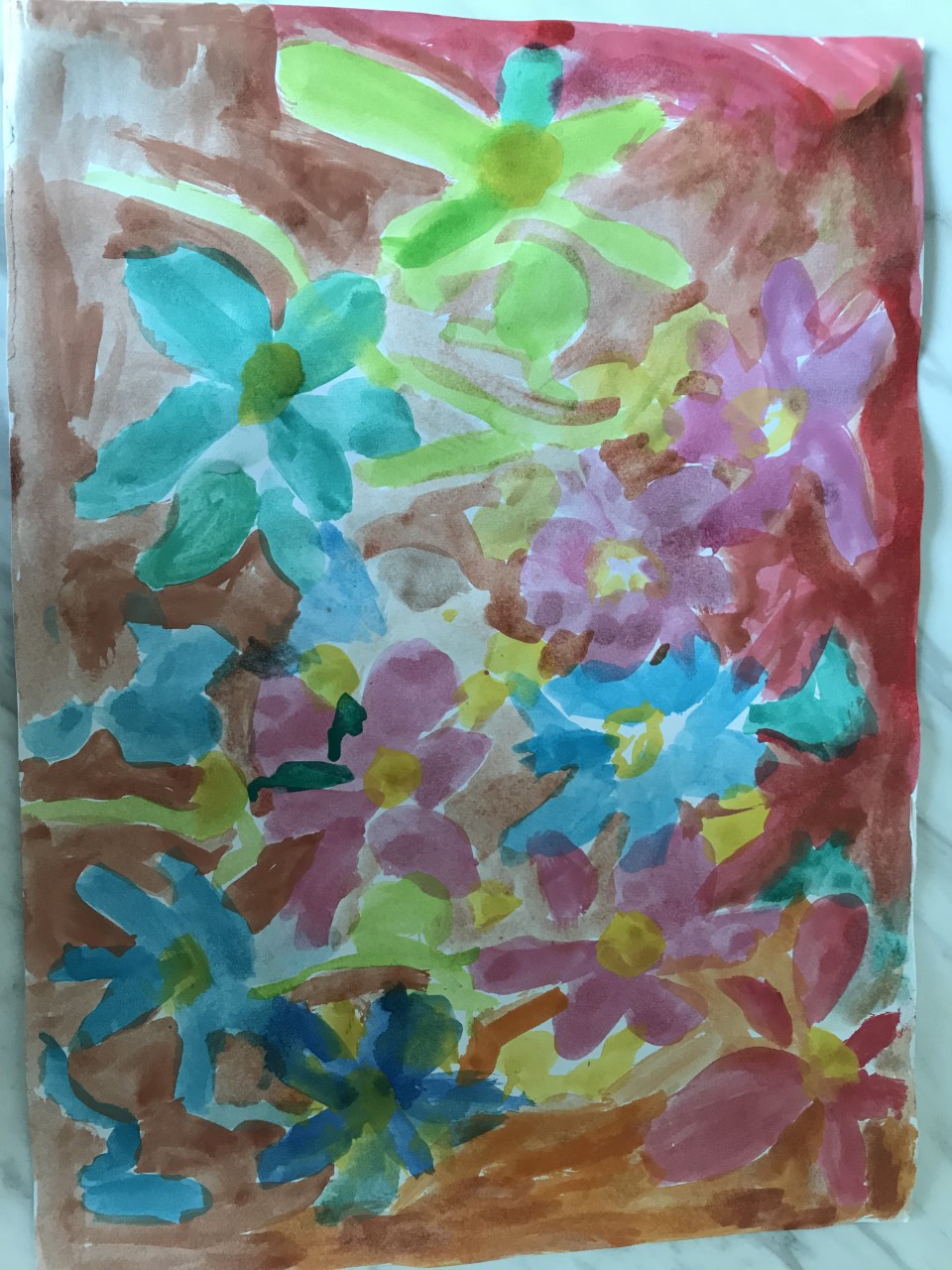 October 2018 on Singapore grounds : beautiful and fragrant orchids, painted by Xin'Er.....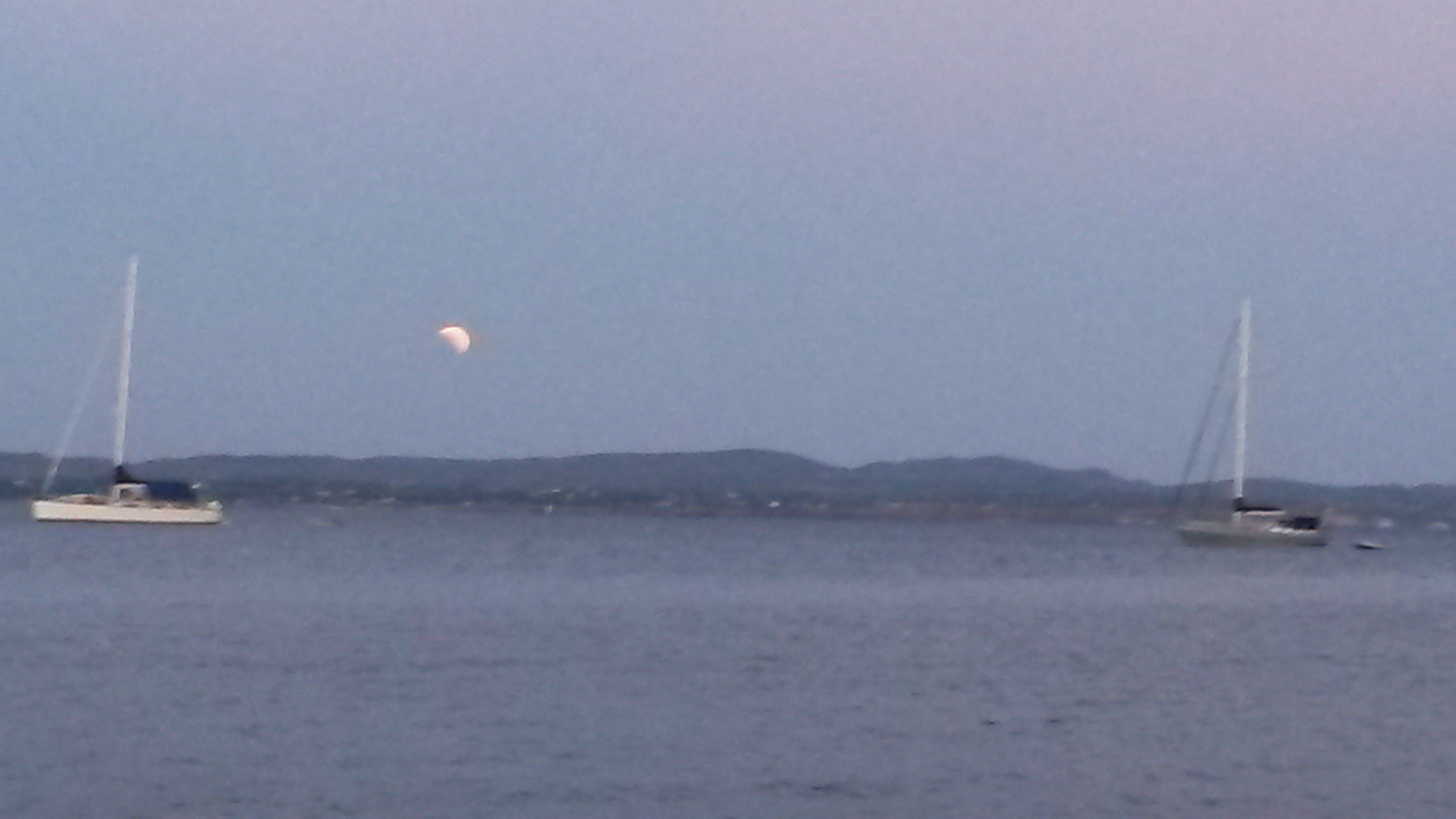 27 july 2018, 8:31 pm CET, Carloforte (Sardinia) : the Banshees' Moon Coven commanding Total Darkness.....
June 2018 on Maastricht grounds : Leonor (L) and Yentl (R), dedicatees of "La Dotta", contemplating the allurement of the erudite City of Bologna. Leonor is also writer of the Portuguese "A família é Ouro" and "Leonor Amor" ("Marie Chérie") lyrics.....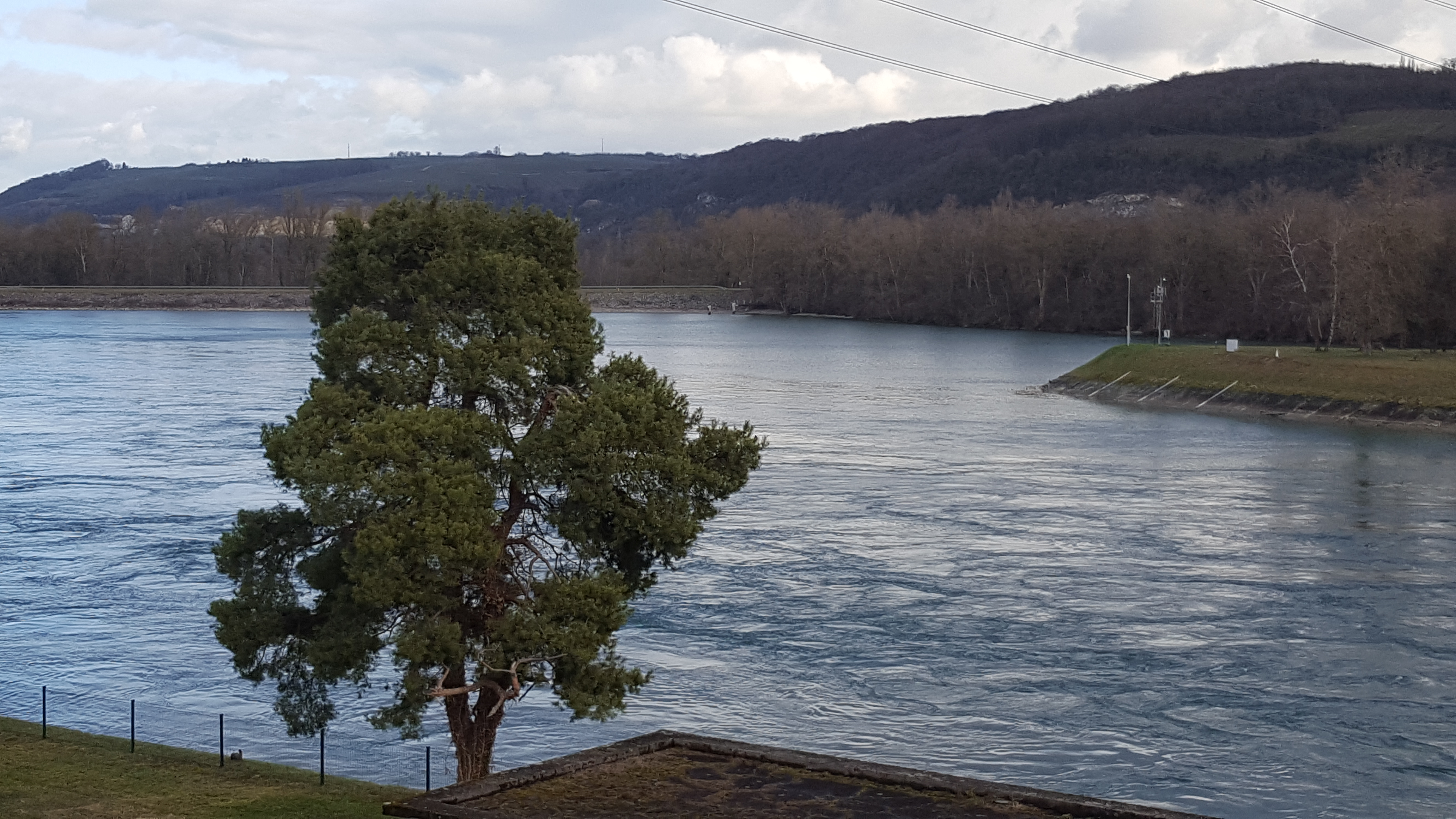 February 2018 on Kembs grounds : dreaming of Bryanna's Celtic roundhouse "nearby the narrow river" in the fantasy village of Caolabhuinn, later known as the Roman city of Cambete.....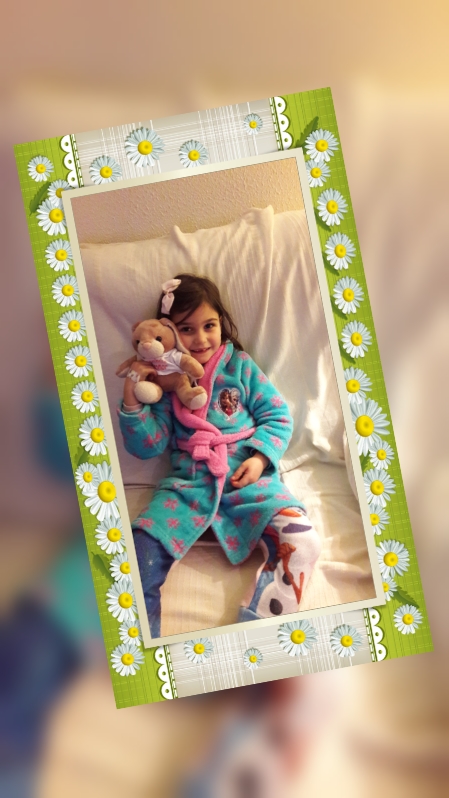 January 2018 on Palmela grounds : forever-sweetheart "Sjattepümelsje" Leonor holding her cuddly snuggly baby rabbit coelhinho.....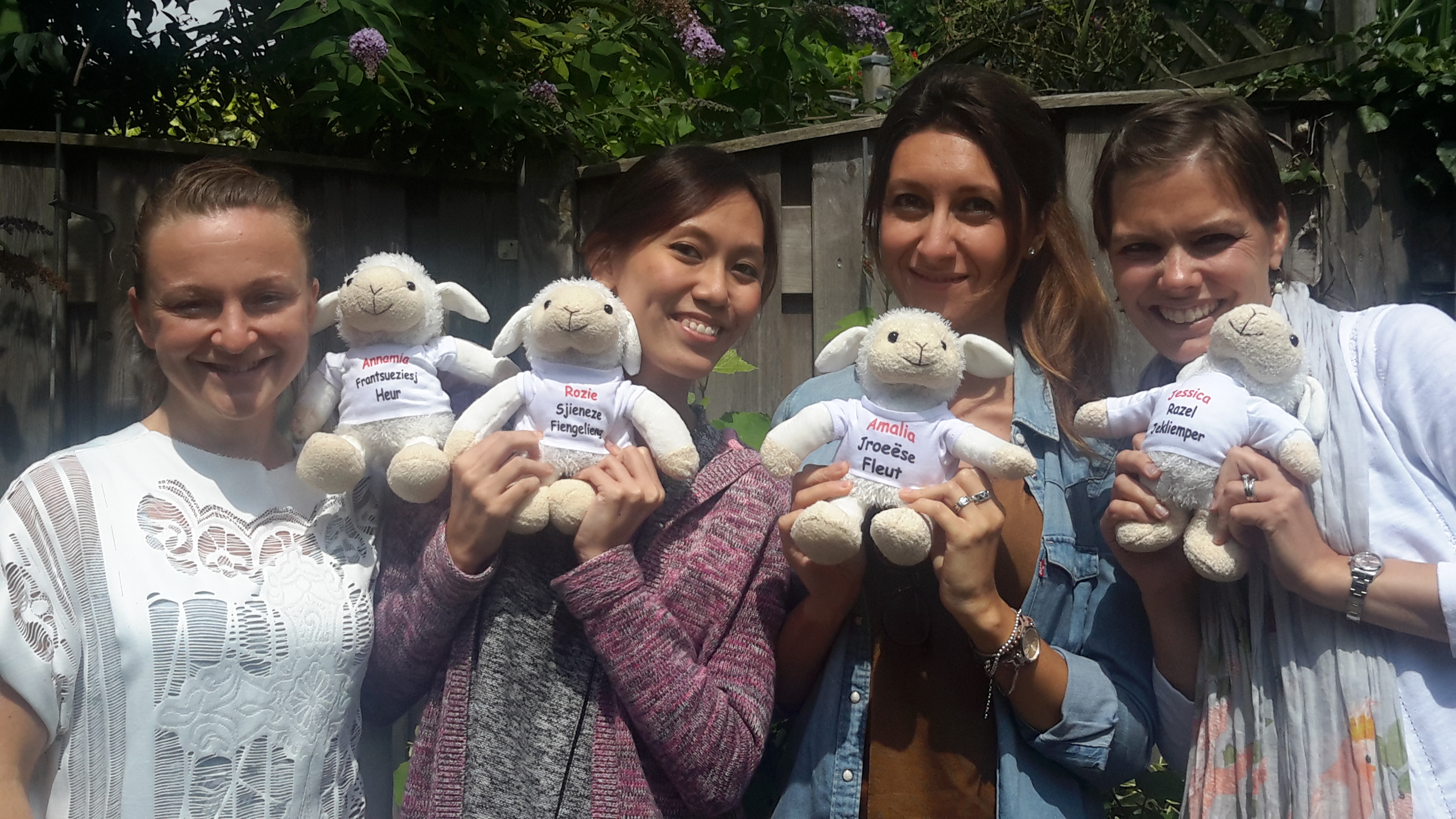 July 2017 on La Hacienda grounds : Annamia, Rozie, Amalia and Jessica - The Four Beauties - holding their cuddly snuggly lucky lambs.....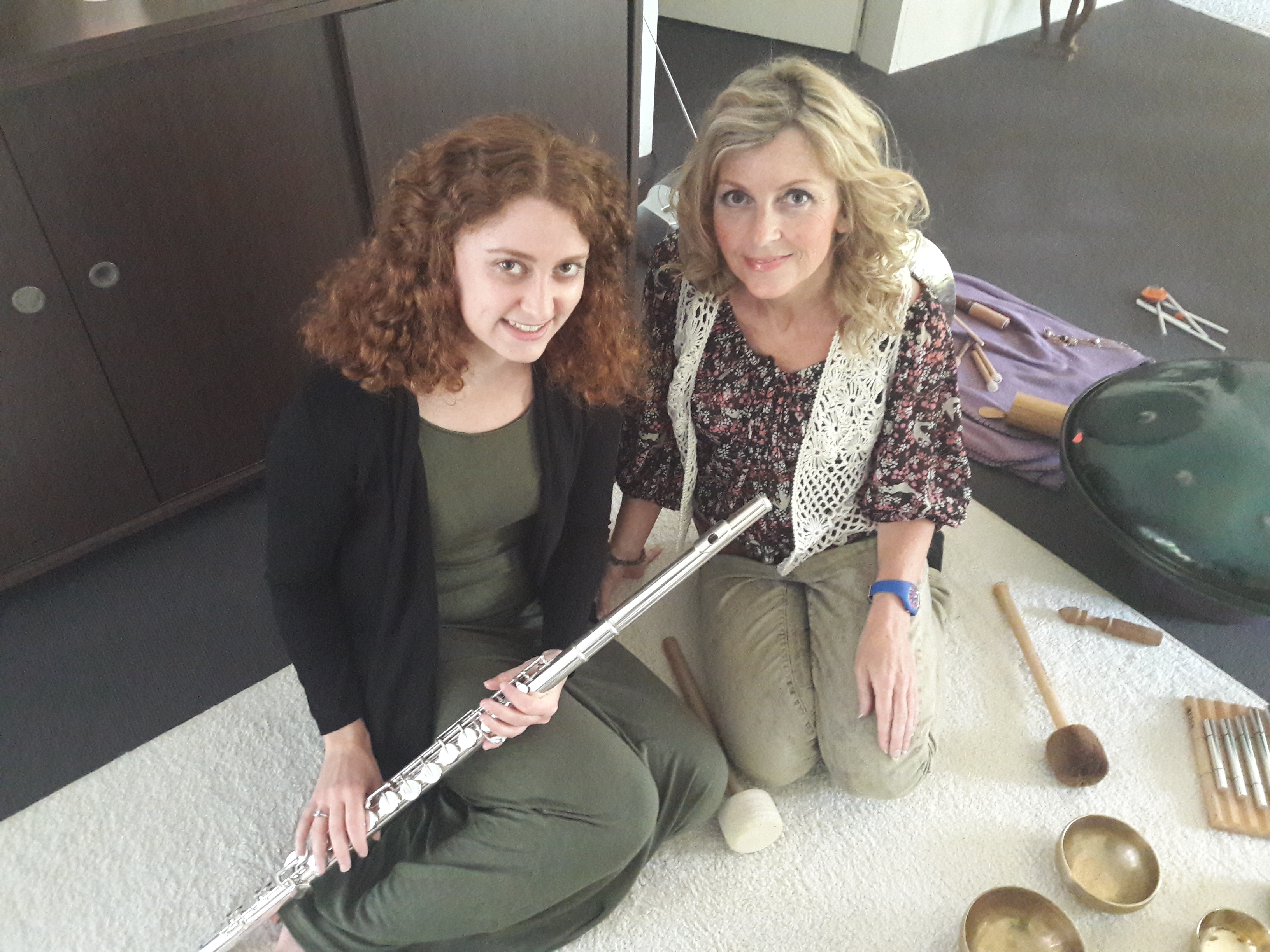 June 2017 on Kerkrade grounds : Vera (L) and Juliëtte (R), performers and co-writers of "Journey of the Soul", enjoying a first rehearsal's herbal tea break, chaperoned by their alto flute and Oriental soundscape. Vera is also writer of the "Requiem for a Future War" poem and arranger of "Kirchroa".....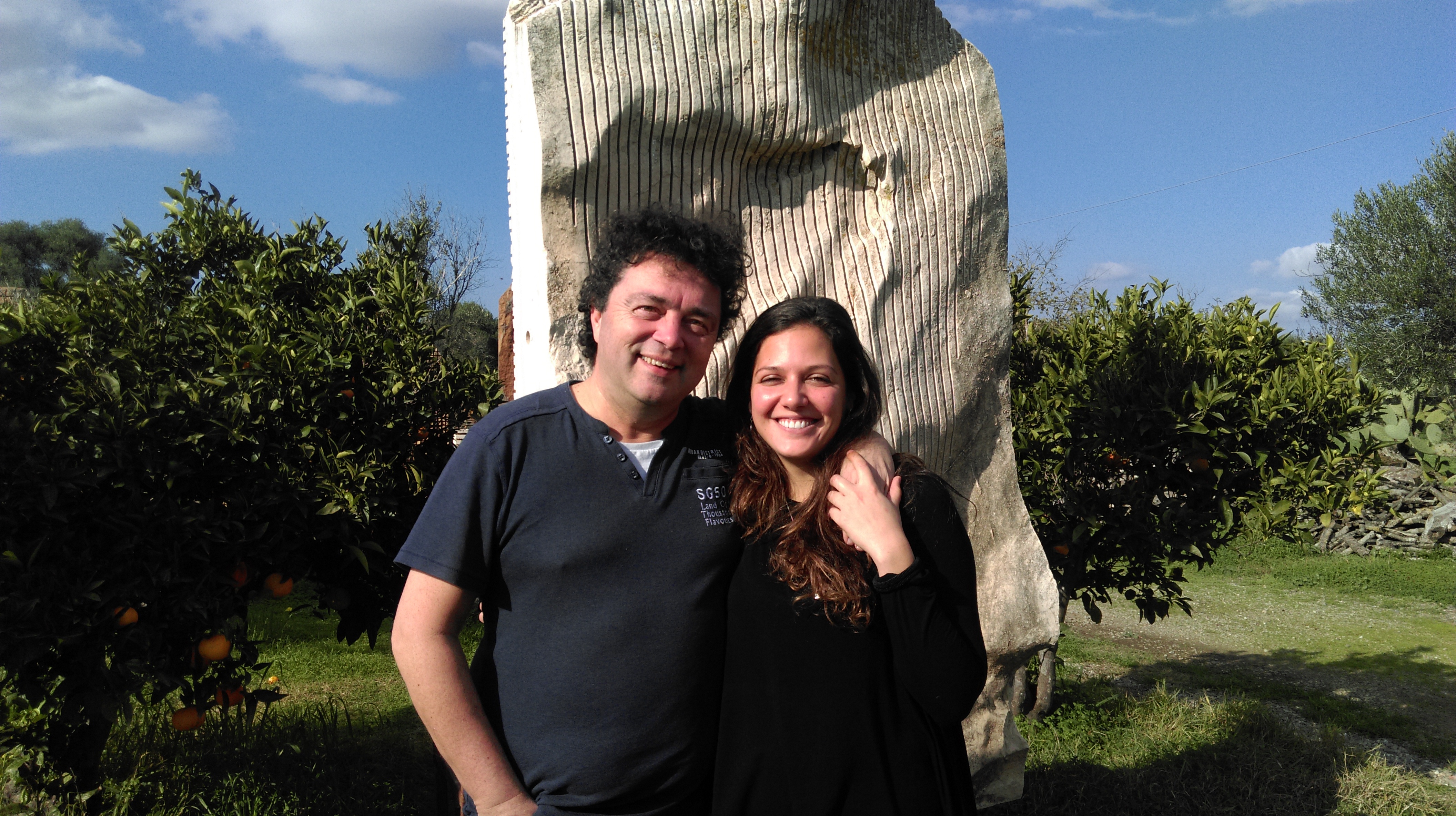 December 2016 on San Sperate grounds : enjoying the delightful company of Maria, just a few hours before her sound stones soloist performance in "La Memoria Delle Pietre".....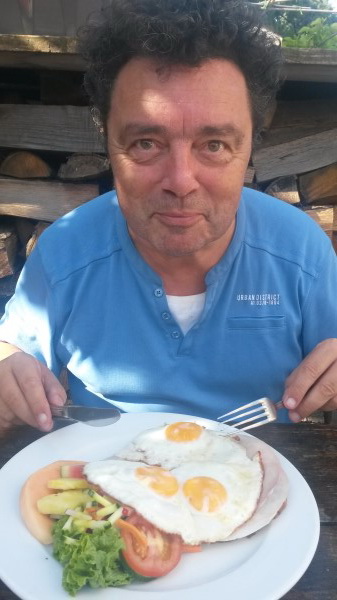 August 2016 on Vijlen grounds : tucking in a sandwich-uitsmijter Grandmother's Kitchen Style, having a bouncer-uitsmijter Chihuahua at the front gate, while enjoying an encore-uitsmijter by the Steirische Harmonika player. Chucker-Out !!!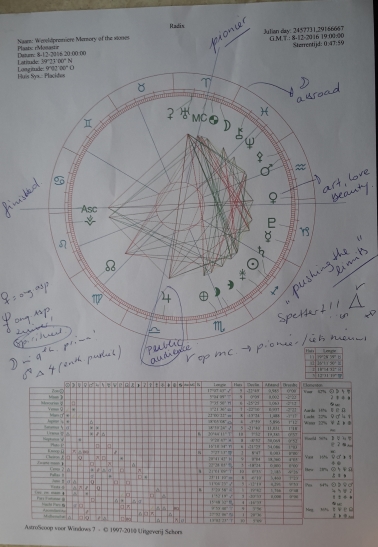 8 december 2016, 8 pm CET, Cagliari (Sardinia) : world premiere performance of "La Memoria delle Pietre". Its appetizing event horoscope was calculated by astrologist Marie-Jeanne, writer of the corresponding poem.....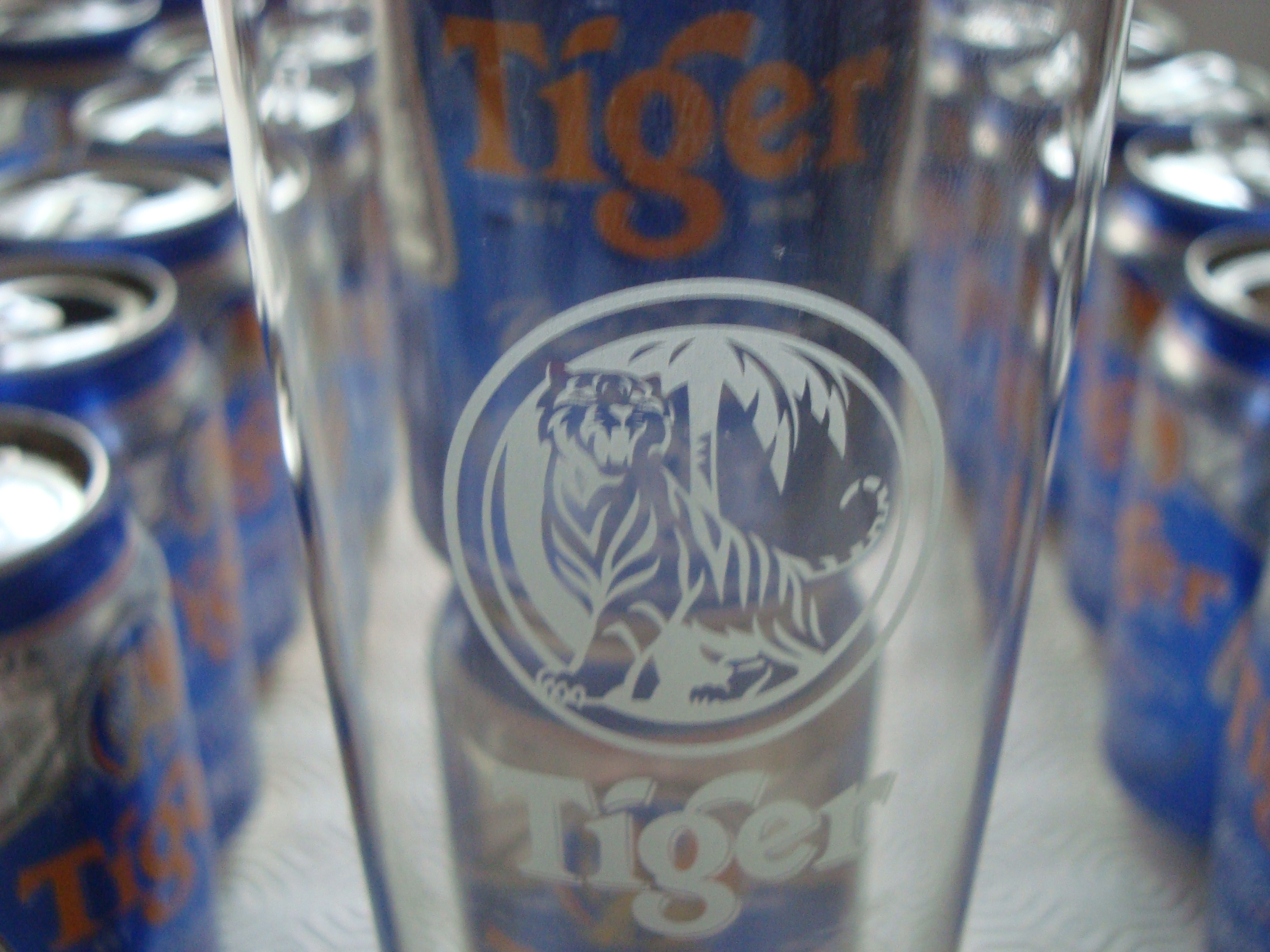 Tigertime Dilation : the amount of Tiger Beer that one could enjoy during 100 years on earth, would only take 15 years to swallow in a light speed space ship. That's 6,666666 times quicker. Quirky !!!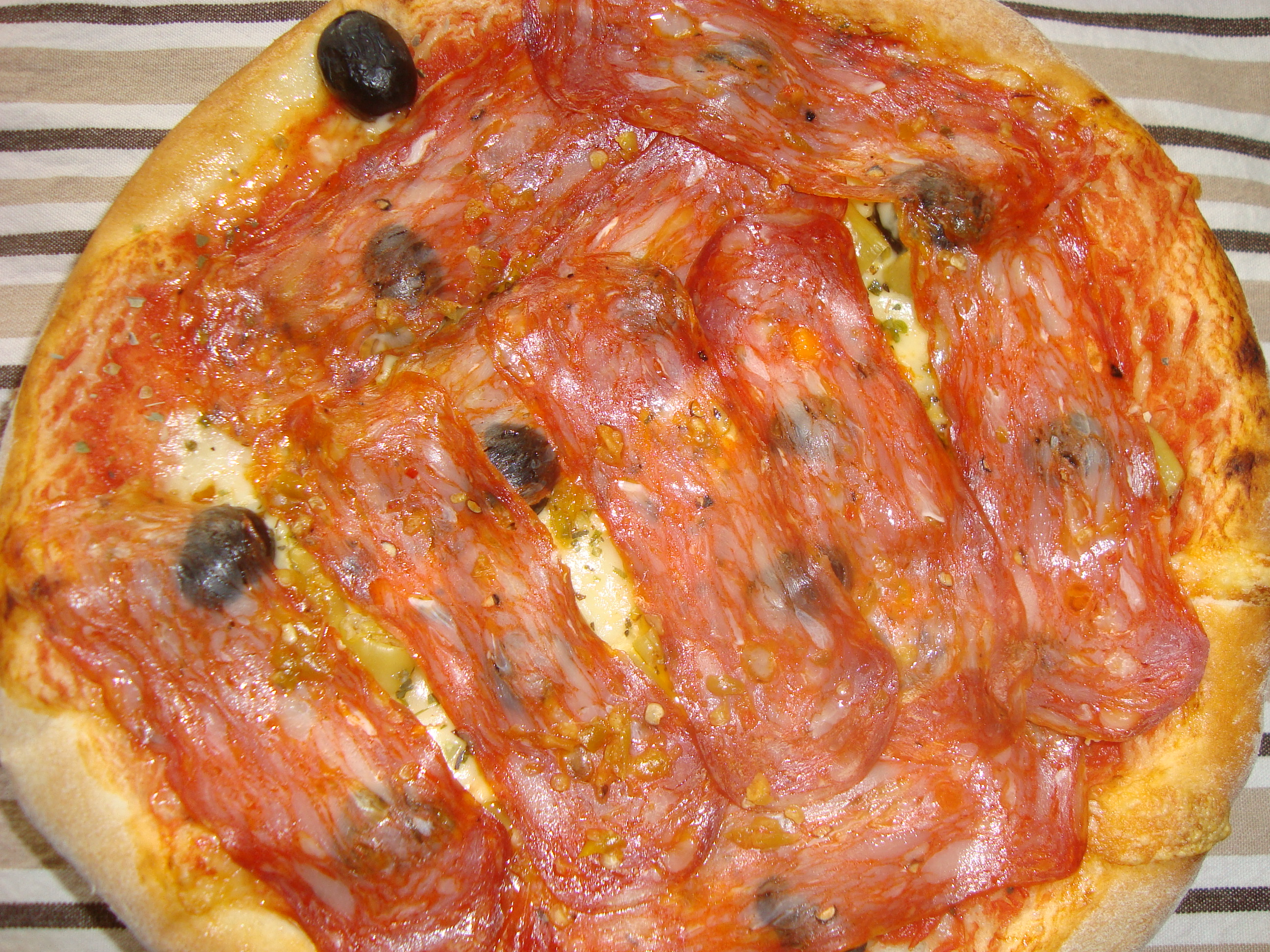 "Pizza RamyRossy" : tomato, mozzarella, black olives, marjoram (oregano), peppers & spicy sausage. Yums !!!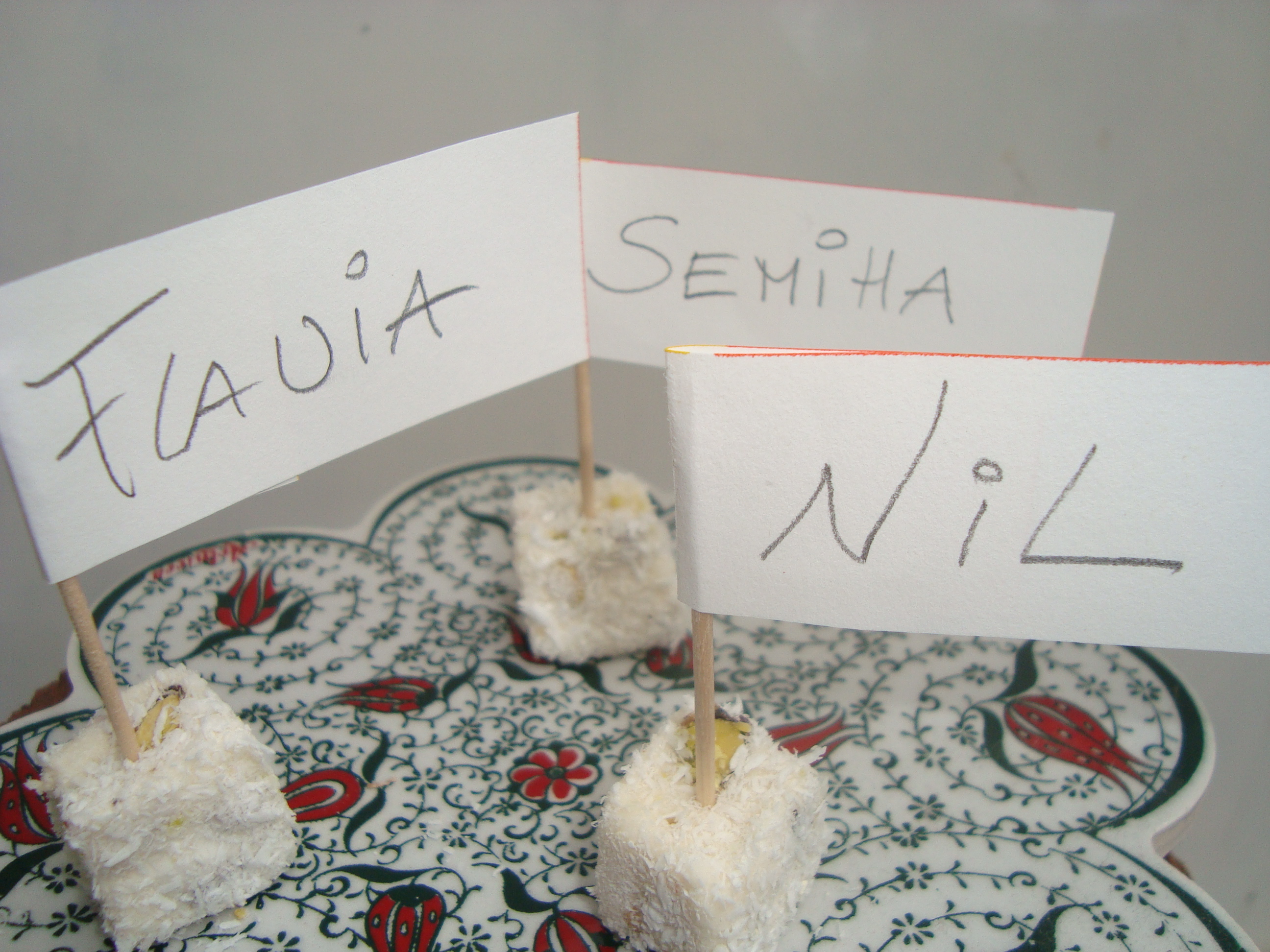 Nil, Flavia and Semiha, Turkish delights of "Keyif".....